Punkah (1 Head Unit)
Old-world grace and sophistication awaits your home with this unique wall or ceiling mount fan.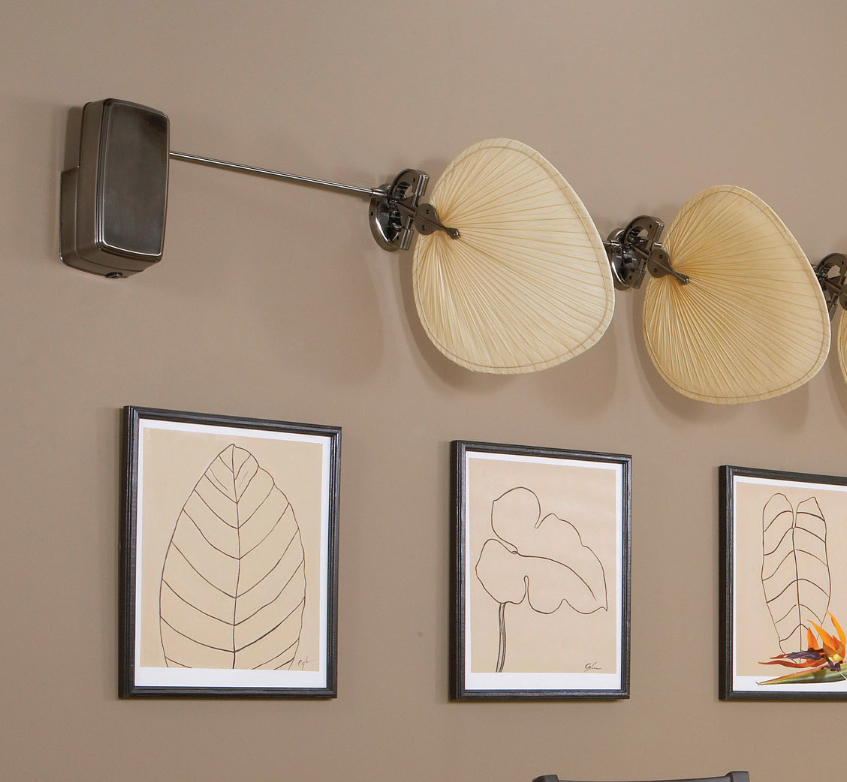 The Punkah is one of three unique fans that share the honor of being Fanimation's first creations.  This Fanimation classic masterfully combines artistry with functionality to create a fan with timeless appeal.  The Punkah, which actually means fan in Hindi, is comprised of a single motor that can run up to six fan assemblies.  The Punkah is designed to be mounted on the ceiling or a wall and can be paired with a variety of natural palm leaf and bamboo blades.  The fan blades are powered by the Punkah's single motor and gently sway back and forth to create a cooling breeze and relaxing environment.

FAN SPEED 
1-speed AC
no reverse


MIX & MATCH 
components sold separately
motor + fan assemblies + blades

BLADES 
Available
PUD1A – woven bamboo
PUD1C – natural finish woven bamboo
PUP1 – natural palm leaf