The fundamentals of choosing a fan
Style and performance are equally important when choosing a ceiling fan. One should not be sacrificed for the other.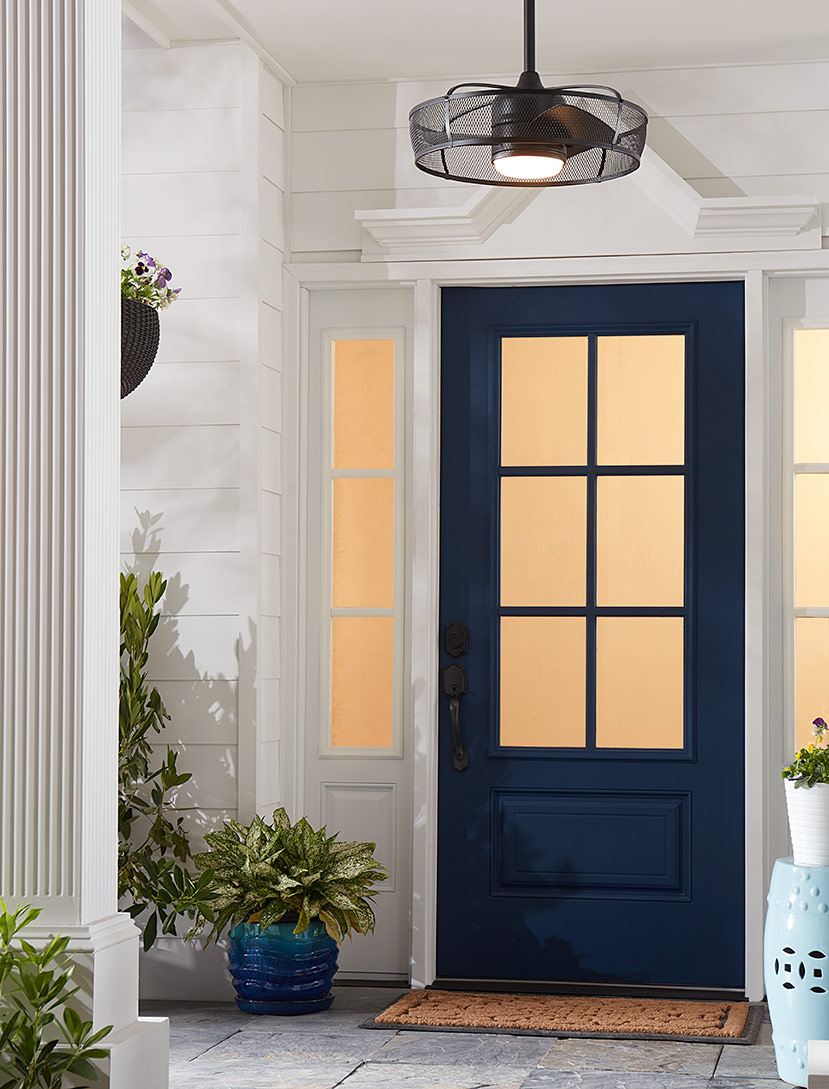 LOCATION IS EVERYTHING
Where you will install your fan is the first step in selecting the right fan for your space.
We've made it easy for you! Look for these icons to identify location rating:

Dry, indoor location
Choose from any of our fans: dry, damp or wet rated.

Outdoor covered or high-humidity indoor location
Choose from our damp or wet rated fans.

Outdoor location with likely direct contact with water
Choose from our wet rated fans.
SIZE MATTERS
The size of your room can help determine the size of your fan, identified by blade sweep.
The following are general guidelines; however, scale is a personal preference.
Large diameter fans can go in both small rooms and larger rooms. It's all in the look you desire.
Optimal performance will come from mounting your fan in the center of the room.
If you have a long or large room, consider the use of multiple fans.
Small room
Large room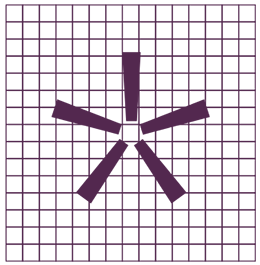 Great room
Recommended downrod length is based on ceiling height
Ideal distance from floor to fan blades is 7 to 9 feet.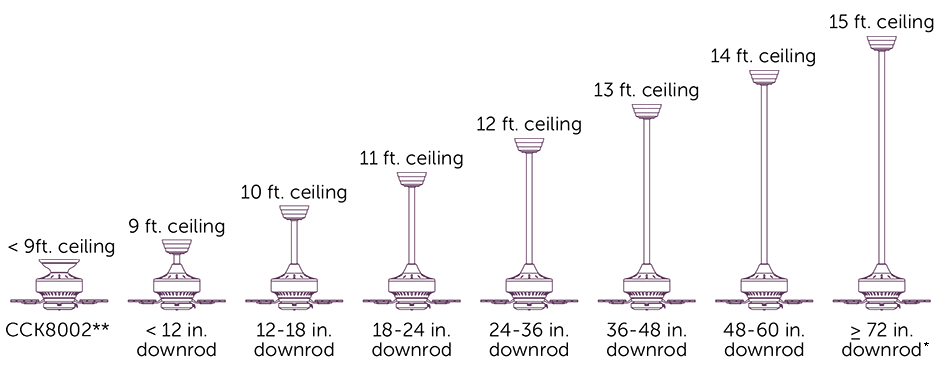 *For lengths greater than 72 in., join two downrods with DR1-CP** coupler.
For sloped-ceiling applications
IDENTIFYING FEATURES IMPORTANT TO YOU
We offer a diverse line of fans with equally diverse features.
As you choose your fan, identify the features that matter to you. Use the Features Legend below to understand the Features icons.

UNDERSTANDING AIRFLOW
We provide airflow information at high speed for each fan.
Airflow is measured in CFM (cubic feet per minute), energy used is measured in watts and the energy efficiency of the fan is measured in CFM per watt.
Energy information at high speed:
Airflow

The greater the number, the greater the air moved
Electricity Use
Energy consumed
Airflow Efficiency

The greater the number, the more efficient the fan is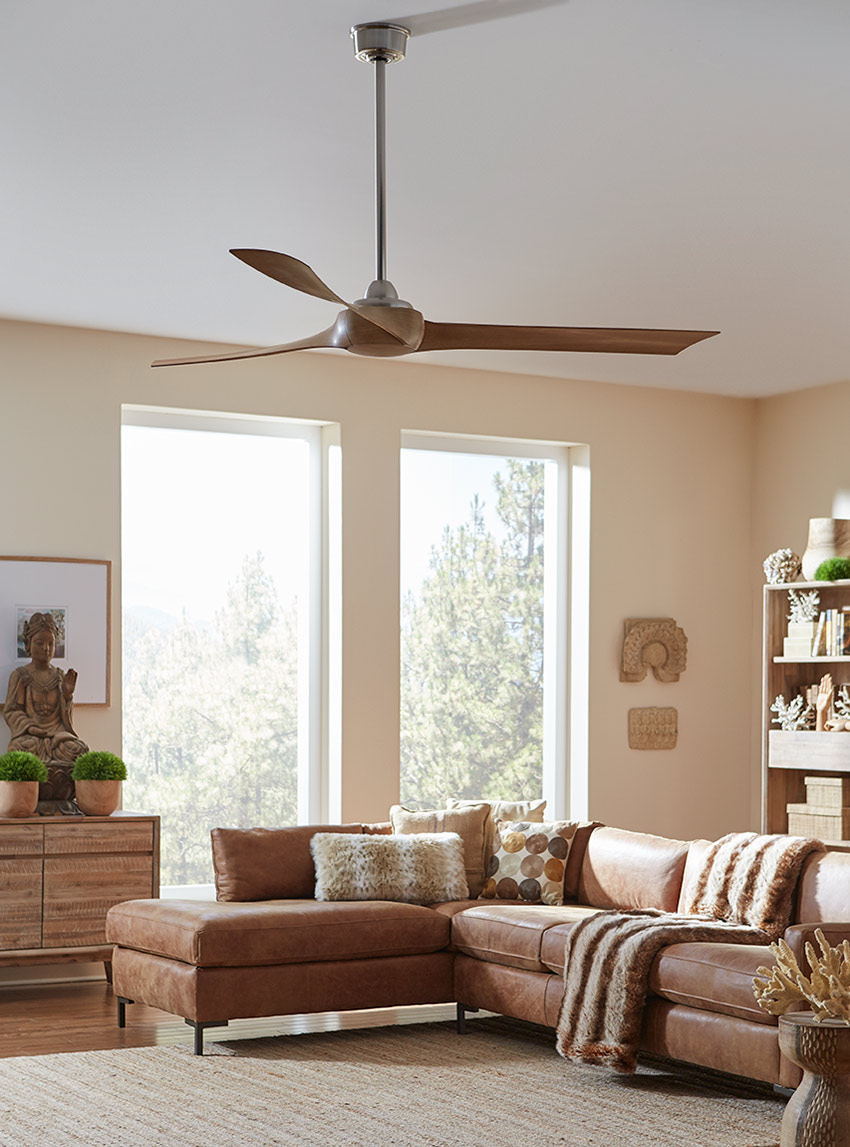 SEASONAL CEILING FAN USE
Ceiling fans save money year-round when turning in the proper direction.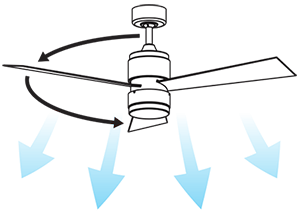 Airflow with counterclockwise rotation, as you look up, provides a cooling breeze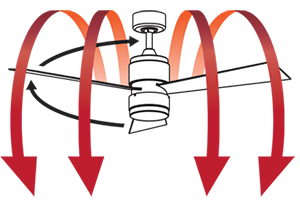 Airflow with clockwise rotation, as you look up, forces warm air downward