Control your ceiling fans with your smart devices and personal voice assistants
Power to control your ceiling fan with your voice or the swipe of the finger.  Developed by Fanimation, fanSync now integrates Bluetooth or Wifi technology into a ceiling fan receiver so you can operate your fan right from your smart device.
Choose between WiFi or Bluetooth
fanSync is universal and works with most brands of 3-speed AC ceiling fans.
Easily wire and install the fanSync receiver into your ceiling fan's hanger bracket/canopy.
Download the fanSync app to your smart device from Google Play or the App Store.
Easily find and set up your fan(s) in the fanSync app.
Explore and enjoy the many features of the fanSync app!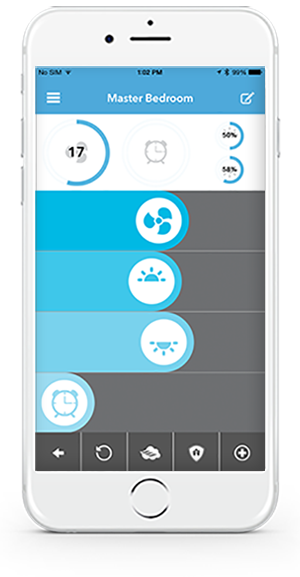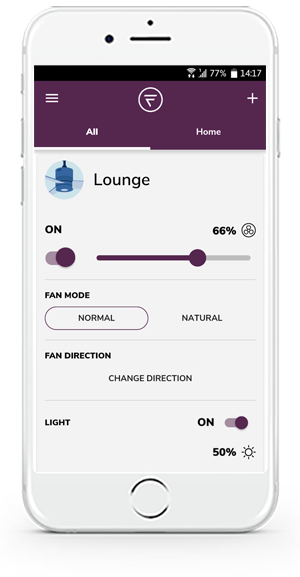 AC Motor fanSync WiFi (WFR50) is universal and works with most brands of 3-speed AC ceiling fans.
DC Motor WiFi receiver part numbers are fan specific and listed here.
Wire and install the fanSync WiFi receiver into your ceiling fan's hanger bracket/canopy.
Download the fanSync Wifi app in the Google Play or App Store and follow the simple setup instructions.
fanSync WiFi app setup – view
fanSync WiFi integrates with: