Have you ever wondered how Fanimation comes up with unique designs? Many—like the Brewmaster and Palisade—have been inspired through founder Tom Frampton's travels. In recent years, as our presence has grown, we've also collaborated with esteemed designers throughout the world. In fact, two of our most recent additions—Duplex and Palma—are the byproduct of a partnership with the Michael Graves Architecture and Design Group (MGA&D). This highly talented firm—known for its worldwide architectural influence, as well as product designs for brands like Target, Alessi and Disney—approached us in 2013 with ideas for new fan designs. We were impressed by these ideas and, before long, were collaborating regularly.
We excitedly launched Duplex and Palma earlier this year at Lightovation—the premier lighting and ceiling fan industry trade event. Duplex was modeled after duomos, which are Italian cathedrals often distinguished by their many pillars. Needless to say, it was a design we immediately took to!
For Palma—a more modern take on our still very popular Islander—the MGA&D team used Japanese hand fans as the inspiration for updated blades. We fell in love with the results and hope you will too.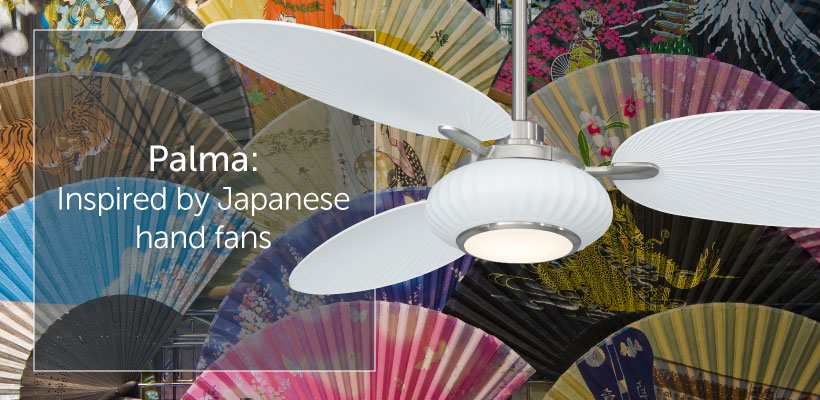 From Design to Development
Once a new fan concept is approved, our engineering team, lead by Vice President of Sales & Marketing Kristina Christopher, digs in to make sure the design is scalable and functional, operating as intended for a long period of time. If you're familiar with Fanimation, you know how important quality is to us. We look at everything from the scale of the motor housing and light kit, to the thickness of the blade holder, to finish-matching exposed screws to noise level and more. The quality of each Fanimation fan is achieved by paying attention to those details. Design and functionality go hand-in-hand when it comes to our reputation.