All the kids are saying it these days, but what do you think when you hear the phrase "squad goals?" Here at Fanimation our mind goes to the West Coast Warehouse (WCW). These three guys, Chris, Nic and Leo are our ultimate squad goals. With the rest of the company stationed in Indiana, we wanted to take a little time to get to know the rest of the team who helps make Fanimation successful. These three men work tirelessly in the WCW to package and ship all of the products Fanimation has to offer. Although none of the men wanted to disclose their most embarrassing moments, we learned some pretty interesting things about each of them. Read on and you'll see what I mean.
Chris Lacy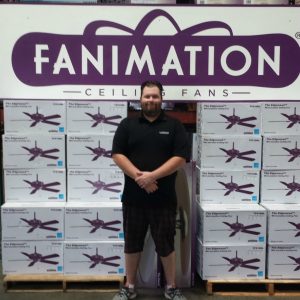 How long have you worked at Fanimation? 3 years, 2 months
What is your spirit animal? Buffalo
Do you have any nicknames? Brother
When you were a kid, what did you want to be when you grew up? Pilot or Astronaut
What is the best meal you've ever eaten? Florida Lobster in Panama City, Florida
What is the strangest thing you've ever eaten? Poi
What is your dream vacation? Go to Australia to see marsupials and mine black opals
What song is stuck in your head right now? Cheerleader by Omi
What is your most irrational fear? E.T.
What is your favorite quality about yourself? Honesty
If your house was on fire, what three things would you save? Family, pets, and guns
Nicholas Wagner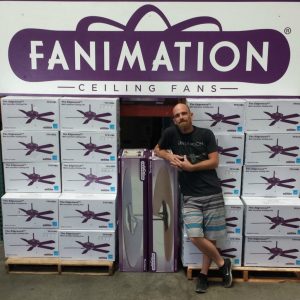 How long have you worked at Fanimation? 1.25 years
What do you like to do on your days off? Snowboard and bike ride
What is your spirit animal? Cheetah
What is your guilty pleasure? Naps in the afternoon
When you were a kid, what did you want to be when you grew up? Fireman
What TV show do you never miss? Under the Dome
Leonardo Gonzalez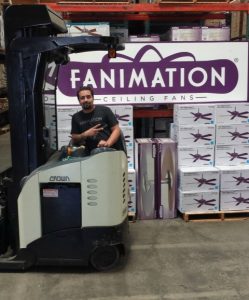 How long have you worked at Fanimation? Almost 2 years
Favorite or proudest Fanimation moment: Traveling to Indiana for the party and being able to meet everyone
What do you like to do on your days off? Travel, hang out with friends and family
What is your spirit animal? Lion
What would be the title of your autobiography? Most Interesting Man
What is the best advice you have ever been given? "Life is too short, so enjoy it"
Do you have any nicknames? Popeye
What is the best meal you've ever eaten? Steak from Fleming's
What is the strangest thing you've ever eaten? Sea Urchin
What is your dream vacation? Barcelona
Do you have a lucky number? 28
What TV show do you never miss? Law & Order SVU
What is your favorite quality about yourself? Huge heart
What is your sense of humor like? A clown fish